The Canadian Institute of Mining, Metallurgy and Petroleum hosts an annual convention that brings together the global mining sector. The theme of this year's convention, held in Vancouver, was "Mining for future generations". Our Business Development Manager attended this year's CIM Convention and shared his thoughts and reflections below.
The theme forced us to change our perspective from always being engaged in the present, to looking towards the future!
The opening keynote speaker was Beau Lotto, the founder and CEO of the "Lab of misfits". His keynote topic was – "Thriving because of uncertainty". A very interesting and relevant topic in our industry. He challenged us to think differently and used the analogy of a surfer, encouraging the industry to "ride the waves" instead of standing still and trying to fight them. He also challenged us to make the implicit – explicit.
Many fruitful discussions were had, from engaging with mining colleagues at the social functions, listening to the thought-provoking plenaries and informative technical sessions. As these discussions converged it started to paint a picture of how we are going to mine for future generations.
Some of the key discussions included:
Autonomous mining vehicles and how they can boost production in the mining sector.
Conversion from diesel to electric mining vehicles.
Environmental and Social Governance (ESG)
How drones and vehicles can collaborate more in the mining environment.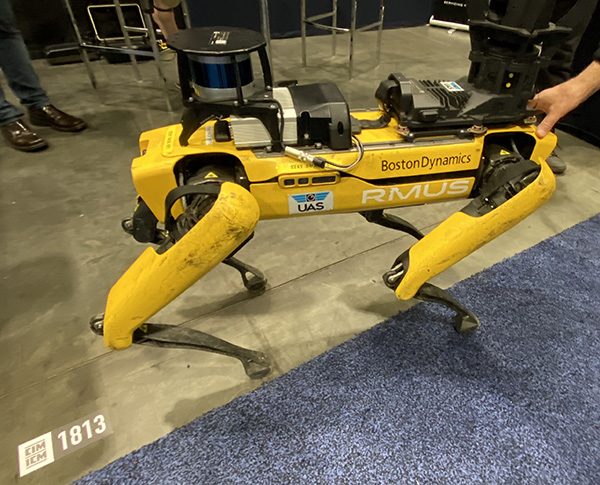 Many of the technical programs were centred around how the world needs the mining industry to provide the essential minerals required for electric vehicles. As can be seen below, there is an expanse of minerals required to manufacture an electric vehicle: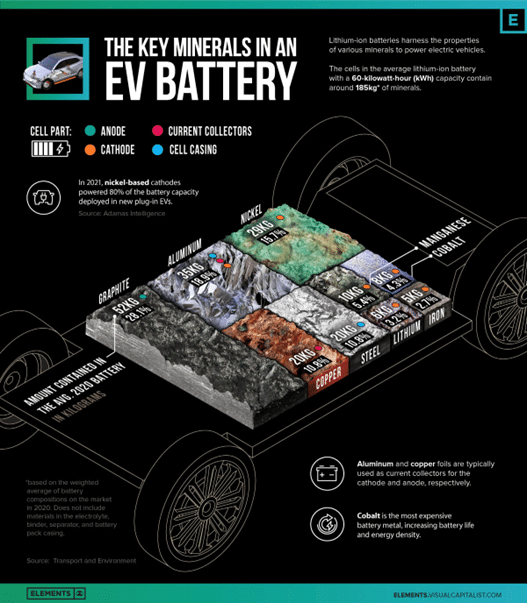 It was apparent that in order to keep up with the demand of the minerals required, mines will need to transition their operations from open pit to underground, to extend the life of mine (LOM). Many of the technical discussions were also centred around Original Equipment Manufacturers (OEM's) ensuring that their equipment was aligned with this transition.
In conclusion, it was a very worthwhile visit for Scamont Engineering, and we look forward to playing a more active role in the Canadian mining market.
Remember – if we can't grow it – we need to mine it!