A large copper mine in Africa approached Scamont Engineering to undertake a technical and commercial audit on their current dewatering system which was in a state of disrepair and unstable.
The outcome from the audit was that the overall system was extremely inefficient, due to the fact that over a period of many years, the standards and protocols for maintenance and repair of pumps of this nature had been abandoned.
The water reticulation system was also complex due to the multiple pump stations required on various levels, to cater for the enormous volume of natural fissure water present which is typical in this region. The mine was at great depths as well, with the bottom-of-mine pump station just below 900 m from surface.
The Primary objective
Apply best practice technology and methodology such that the system will reliably deliver targeted volumes, in the most energy and cost-efficient manner.
The Solution
Scamont took control of the complete underground system, from the penstock valves upstream of the settlers all the way through to the discharge outlets on surface. This included the following corrective actions:
Cleaned and serviced all the settlers.
Upgraded settlers where possible to increase the capacity per unit.
Installed flocculant dosing plants before the settlers.
Complete mud underflow management from the settlers, using our range of Positive Displacement pumps (See below image)
Re-introduction of repair standards that complied with best practice including the following: 

Hydrodynamic Pump Testing as per ISO 9906:2012 1B

Rotating element dynamically balanced to ISO 21940-11

Pressure Test pump as per SANS 347:2019

Standardization on all multistage pumps to our GHP Range (See below image), as well as optimized the pump sequencing on each level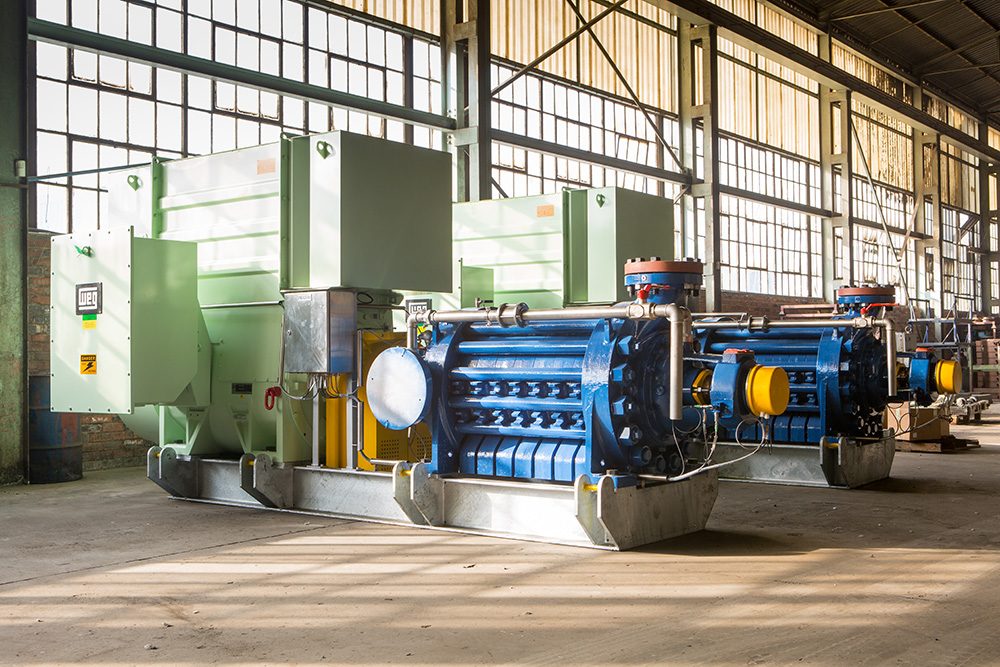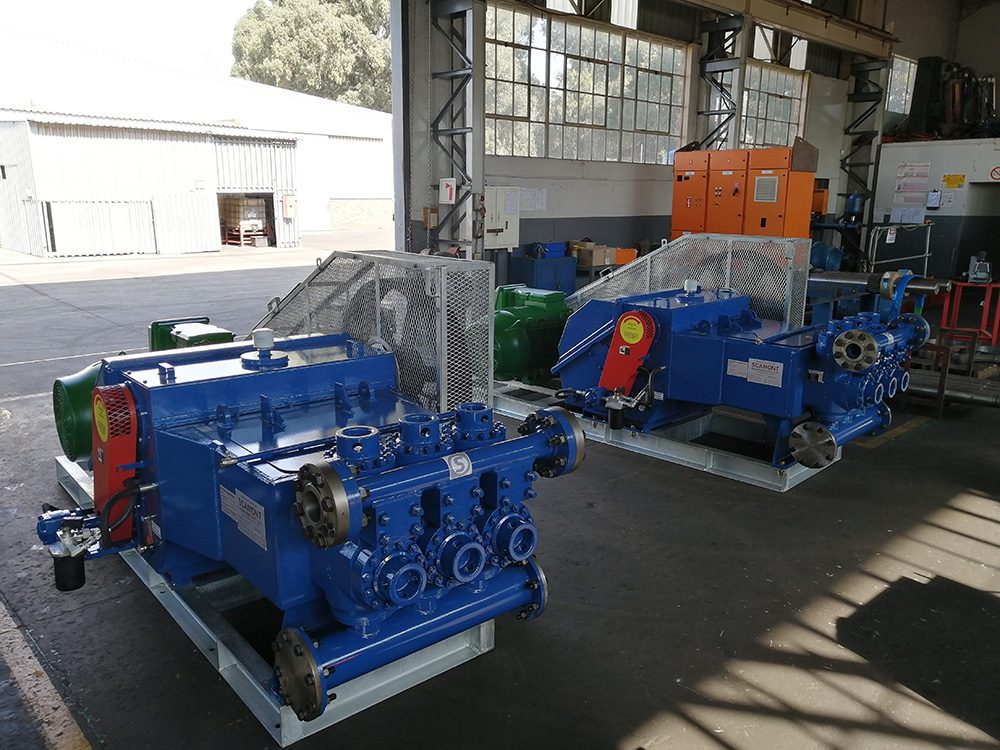 The End-result
The corrective actions described above yielded not only a stable pump system but efficiency gains that resulted in a significant reduction of maximum power draw in order to meet the daily flow requirements. Increased standby capacity was also achieved because these flow requirements were being met with less duty pumps than before.