Scamont Engineering is collaborating with customers and consultants on the Copperbelt on how to effectively dewater their underground operations. These operations are some of the wettest in the world and therefore require systems that are robust and efficient. 
The Copperbelt refers to an area in Africa that consists of a number of copper deposits and associated mining operations. The belt extends about 450 km northwest from Luanshya, Zambia into the Katanga region of the Democratic Republic of the Congo. The Copperbelt contains more than a tenth of the world's copper deposits!
The mines in the Copperbelt are notoriously wet. One can easily find operations in the Copperbelt that require up to 100 ML/day of water to be dewatered in order for mining to commence. Dewatering up to a vertical head of on average 600 m is also typically required in the Copperbelt. It is for this reason, that the Scamont range of pumps are becoming the preferred choice when high volume and high head dewatering is required.
Most of these operations prefer to pump dirty water to surface, as only a small portion of the water to be dewatered would be required for underground operations. Once on surface, suspended solids are removed in order to comply with environmental standards by using either clarifiers or settling ponds. The treated water is then typically discharged into the surface water catchment. 
The most significant cost involved in the dewatering of a wet mine is the power consumption of the dewatering pumps. Power input increases as the internal components of the pump wears, which in turn increases the life cycle cost (LCC) of the pump. Therefore, the main focus of dewatering projects must always be a holistic one, taking into account the LCC of the pump station as well as the capital expenditure (CAPEX) cost.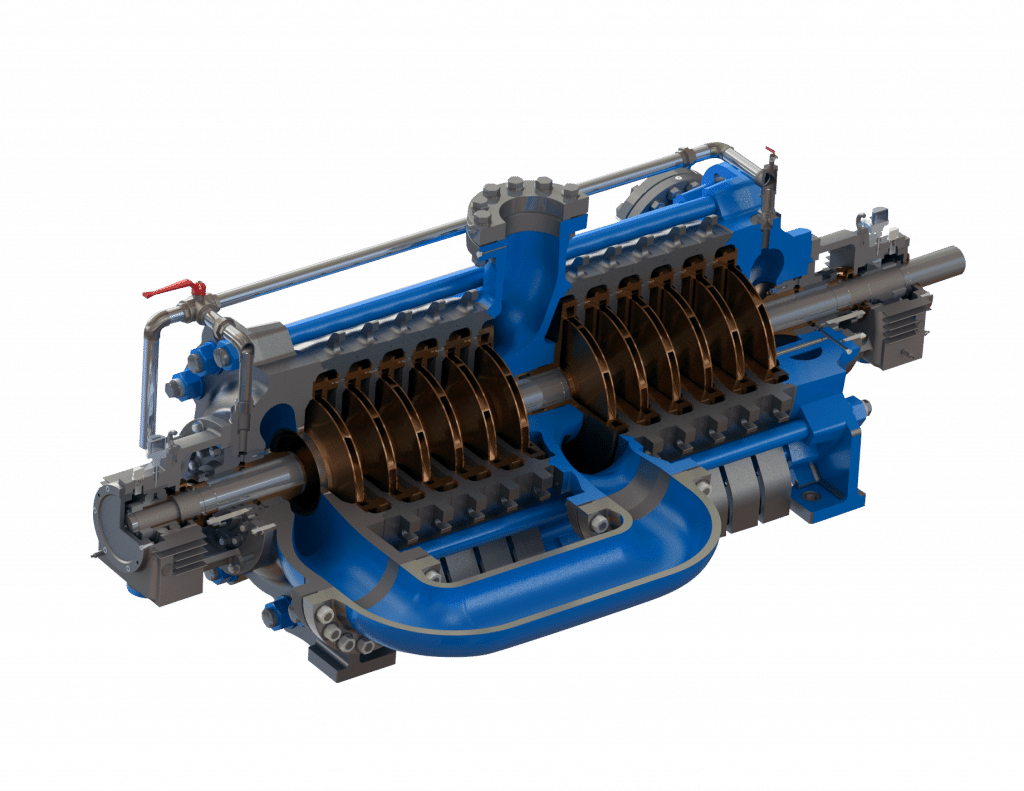 For this reason, the key technology we offer for these types of dewatering projects is our range of GSB multistage pumps, which offer the following benefits:
Capable of handling dirty water due to the unique opposed impeller construction.
Due to the self-balancing effect of the opposed impellers, costly and maintenance intensive balance disc arrangements (as found in conventional multistage pumps) are not required.
Only a single pump is required for high heads, instead of multiple single stage pumps in series as is the convention.
Various materials of construction are available, depending on the water quality.
As Scamont Engineering we always stress to our customers that the success of any engineered system requires it operate within the design specifications after commissioning, and for that reason, we offer support and spares to our customers in the DRC and Zambia.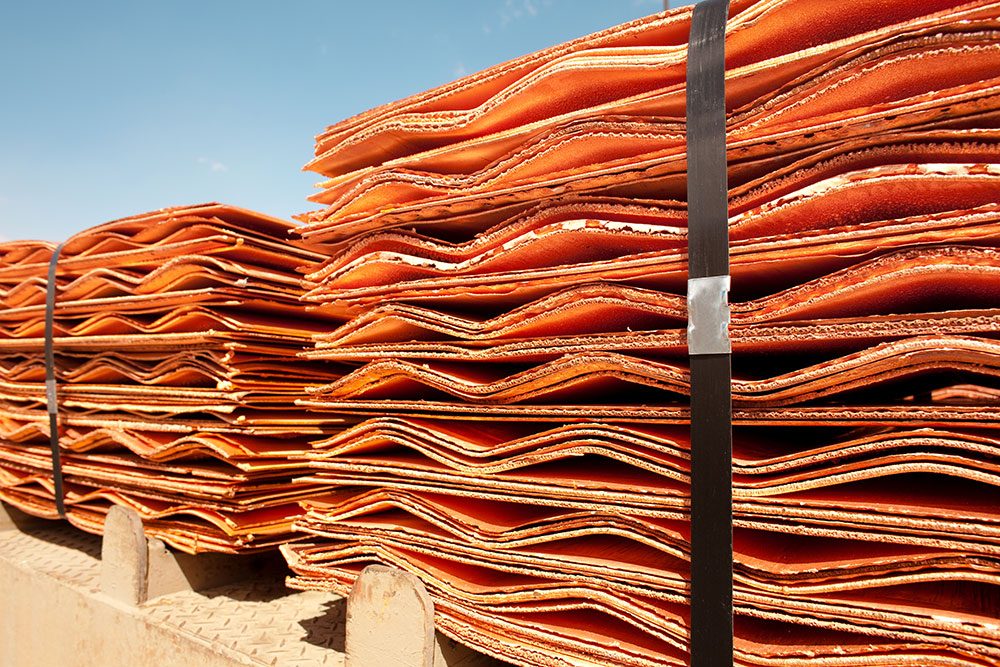 References
Heyden, C. & New, Mark. (2003), The role of a dambo in the hydrology of a catchment and the river network downstream. Hydrology and Earth System Sciences. 7. 10.5194/hess-7-339-2003.
Britannica, The Editors of Encyclopaedia. "Copperbelt". Encyclopedia Britannica, 6 Jan. 2014, https://www.britannica.com/place/Copperbelt-region-Africa. Accessed 9 February 2022.